Back to the Newsletter Contents and Home page
Amphibian and Reptile Report for 2005
Amphibian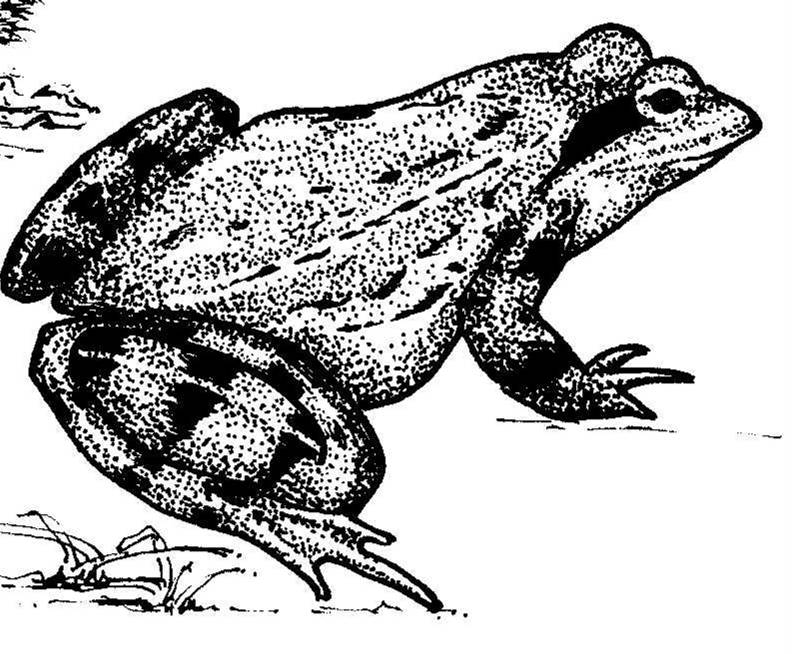 Common frog appeared in Slingsby ponds on 9th March with pairing occurring two days later. However, there was then a long period of cold weather and laying ceased until 21st March with 28 pairs in our garden. Masses of frog spawn was seen in Gilling lakes on 24th March. There were numerous tadpoles in a pond at Sleightholme Dale Lodge on 16th June and on 2nd August a lot of small froglets were hopping around Mill Farm, Nunnington. Adult frogs had not gone into hibernation by 10th October around Slingsby.
Common toad was recorded at Slingsby on when one pair and 2 adult males were seen in our pond and observed again on 1st September. A single adult toad was resident in a back garden in Kirkbymoorside. Three smooth newts arrived at the Slingsby pond on 24th March and were seen crawling at night in the vicinity on the ground on 1st September.
Reptile
Only two reptile records were received, a slow worm at Sykes on both 29th March and 21st May, along with an adder on 15th May in the same area.
Back to the Newsletter Contents and Home page
---
Text copyright © Ryedale Natural History Society 2006. Drawing © Rhona Sutherland 2006.
Site maintained by APL-385.